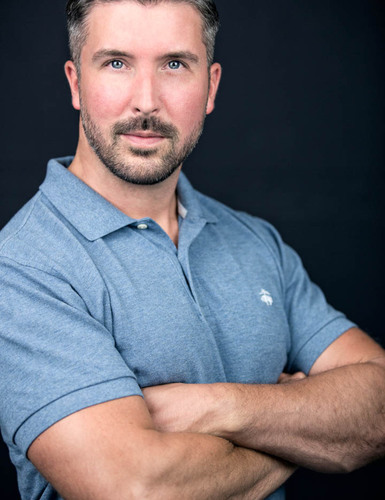 Dr. Daniel Kirk is originally from Toronto, Canada, and came to Illinois to pursue his Chiropractic career in 2000. He enjoys working with patients of all ages, especially sports-related injuries and workplace ergonomic issues. Specifically, he was a team doctor for Montini Catholic High School and worked at St. Joseph's Hospital teaching nurses proper ergonomic techniques.
Dr. Kirk enjoys being a part of the Downers Grove Community by sponsoring local high schools, P.A.D.S. homeless shelter, the West Suburban Community Pantry and other local organizations. He has also had the opportunity to volunteer in Honduras, treating infants, children and adults for various ailments, and teaching them good healthy habits to improve chronic diseases.
He is an advocate of proper nutrition and has had the opportunity to speak to many groups (from corporate headquarters to elementary schools) about balancing their diet as well as finding the right supplements and vitamins.
Dr. Kirk has obtained the postgraduate designation of Certified Chiropractic Sports Physician® (CCSP®). This advanced training in sports related injuries allows Dr. Kirk to specialize in the prevention and treatment of athletic injuries.
Dr. Kirk also has obtained Certification in Mechanical Diagnosis and Therapy (McKenzie Therapy), which allows him to quickly assess musculoskeletal pain and classify the problem and providing the patient active therapy to help reduce pain and increase function.
Dr. Kirk is a consulting physician for the Chicago Shakespeare Theater, helping to prevent injuries before they occur, and providing treatment to the casts and crew when needed.
Dr. Kirk is a member of the Illinois Chiropractic Society and American Chiropractic Association.
Education:
• Honours Bachelor of Science, Kinesiology from University of Waterloo
• Bachelor of Science, Biology from National University of Health Sciences
• Doctor of Chiropractic from National University of Health Sciences
• Certified in Acupuncture, National University of Health Sciences
• Certified Chiropractic Sports Physician
•Certified in McKenzie Method of Mechanical Diagnosis and Therapy
• Post Graduate work in Clinical Orthopedics and Pediatrics